Colvin Electric has been at the forefront of the electrical industry since 1982, building many of our schools, churches, stores and more. We have crews ready to handle anywhere from small to large scale commercial electrical projects, and have worked with some of the biggest names in the construction industry. We also put a heavy emphasis on professionalism, safety and customer satisfaction.
Colvin Electric is a member of the local IEC (Independent Electrical Contractors) Chapter and is committed to providing high-quality educational programs, through the IEC, for all of its electricians, ensuring that our staff is trained to the most current and highest of standards.
We have 5+ Master Electricians on staff and all of our electricians are licensed and thoroughly vetted, including background checks and drug testing.
At our core, we strive to provide 100% customer satisfaction, a safe, professional working environment and a high quality of life for our employees, as well as continue to be a successful, growing business which will allow us to maintain our position as a leader in the Austin electrical industry and continue to help Austin, Round Rock, Cedar Park, and other surrounding areas grow.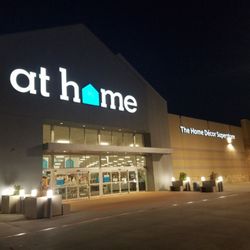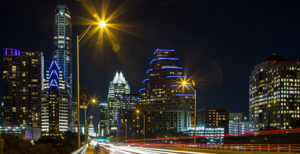 Click here to contact us about your commercial service needs
---
Check out some of the commercial electrical projects we've worked
on over the years:
At Home Store
– Cedar Park, TX- Pflugerville, TX
Austin Heart Hospital
– Austin, TX
Chandler Oak Elementary
– Round Rock, TX
Escarpment Village Retail Center
– Austin, TX
Grace Covenant Church
– Austin, TX
HEB
– Stores… #9, #11, #12, #14, #28 and many more across the great State of Texas
Lake Travis Hospital
– Lakeway, TX
Life Austin Amphitheater
– Austin, TX
Pflugerville High School #4
– Pflugerville, TX
RR Sports Center
– Round Rock, TX
Seton Hospital
– Williamson County- Round Rock, TX
St. Vincent de Paul Church
– Round Rock, TX
University Marketplace
– Round Rock, TX
---
General Contractors we've worked
with over the years
American Constructors, Inc.
Barlett Cocke General Contractors
Brath Construction
Browning Construction
Central Builders Inc.
Chaney-Cox Construction, Inc.
DCA Construction, LP
Engen Contracting, Inc.
Flynn Construction
Fromberg Construction, LLC
Harvey/Clearly Engineers & Builders
HEB Construction
IE2 Construction
Joeris Construction
Lott Brothers Construction Co.
MDI General Contractors
Martin-Harris Construction
Miller Group Construction
Parkway Construction
Rizzo Construction
Seton Medical Center Williamson
Spawglass Contractors
TBC Commercial Construction
The Burt Group
UHS of Delaware
Workman Commercial
Click Here To Get An Estimate On Your Commercial Project